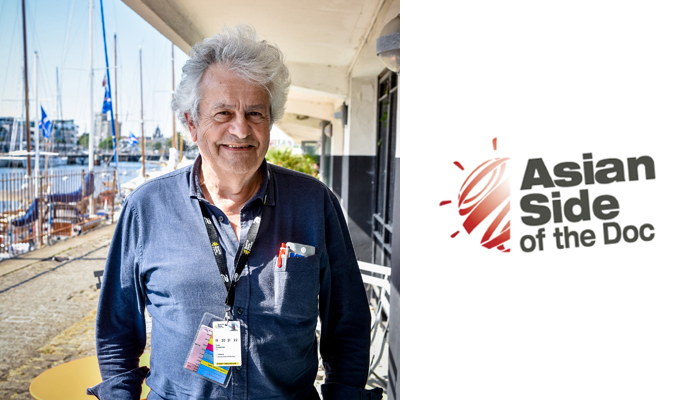 #ASD18 And here comes the 8th edition of ASIAN SIDE OF THE DOC!
Created in 2010, ASIAN SIDE OF THE DOC has become a must-attend programmes sales market and coproduction platform for factual content in Asia.
We're back in Bangkok for the second year in a row, to continue building in the ASEAN regional hub for documentary co-financing and knowledge exchange as the Asian content business becomes a bigger industry.

ASIAN SIDE OF THE DOC is a bridge, built between Asia and Europe, but also offering opportunities for business between Asian countries. We have been developing projects, skills and hopes; spotting projects in development all year long in Tokyo, Taipei, Incheon, Kuala Lumpur, Bangkok… The range and quality of this year's pitch selection is outstanding with documentary projects coming from Thailand, South Korea, Japan, Taiwan, Indonesia, Malaysia, China… and also from Canada, Australia, Germany, Finland and France. They are exciting projects with international potential on a variety of topics: wildlife, environment, history, discoveries, strong and movies stories!

The 24 projects selected to be pitched live at Asian Side of the Doc, in front of 80+ international decision makers and distributors, demonstrate the continuous quality improvement of productions, with a real understanding of the international doc market. These are good news, and no doubt Asian Side's annual activities have a crucial part to play in such process.

I warmly thank all our institutional funders, partners & sponsors who helped and supported us in organising this year's edition, and especially the dedicated Thai Team around Viwan Karnasut, Managing Director of Maximage Co.,Ltd, with whom we have been preparing this promising event. I also would like to underline the Gold Partnership of Thai PBS, a true and real example of Public Service Television.

Dear friends from all over the world, I hope your time at Asian Side of the Doc and in Bangkok will be fruitful. I am sure you will meet new talents, new partners, new ideas and new friends.
I wish you great success – especially for the ones who are pitching – and a lot of surprises and discoveries!