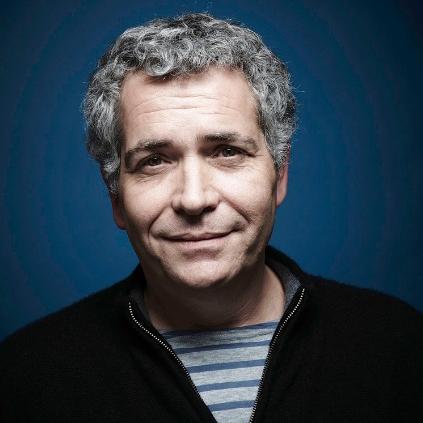 Christophe Nick
Yami 2 | France
Biography
Born in 1958, Christophe Nick started his career in 1980 as a journalist for Rock'n Folk Magazine before joining Actuel Magazine as chief of investigations until 1994. He then started his collaboration with Pierre Péan with whom he wrote several investigative documentaries.
In 2002, he directed Ordinary Violence Chronicles for France 2 and received the Critics award for Best TV Documentary in 2005 from the Union of French Cinema Critics. He created Yami 2 in 2006 and now focuses on production.
Before the creation of Yami 2, Christophe Nick was writer and/or director of:
• Clandestin en Chine, 2×90′, ARTE, 1992 (Nova Prod)
• Les Irlandais de Vincennes, France 2, 1996 (Nova Prod)
• Les écoutes téléphoniques, France 3, 1997 (Nova Prod)
• Le Fisc, Canal Plus, 1998 (Nova Prod)
• Stop la violence, Canal Plus, 1999 (Nova Prod)
• Chroniques de la violence ordinaire, 4×90′, France 2, 2005 (Nova Prod) "Prix de la critique du meilleur documentaire télévision 2005" au FIPA
He published:
• Téléphone, Rock'n Folk / Albin Michel, 1984
• TF1 un pouvoir, with Pierre Péan, Fayard, 1997
• Résurrection, de Gaulle et le 13 mai 58, Fayard, 1999
• Stop La Violence, Fayard, 2000
• Les trotskistes, Fayard, 2002
• L'expérience extrême, with Michel Eltchaninoff, Don Quichotte éditions, 2010
Yami 2 is an independent production company created in 2006 by Christophe Nick and Pierre Péan. The company produces event programming with strong editorial and cinematic ambition along with historical, political and sociological themes. Yami 2's programs frequently receive some of the most prestigious awards (two Albert Londres Awards – in 2010 and 2012, an Italia Award in 2010 and 2014, a Critic's Award for cinema and television in 2010). With a strong presence on the international market, Yami 2 has been awarded by the Sunny Side of the Doc in 2011 for its international success with the film The game of death. Yami 2 works in partnership with Upian for the development of web projects.
All session by Christophe Nick
17:30 - 18:00
Plenary Room
13:00 - 14:30
Krungthep 2 Room
16:30 - 18:00
Plenary Room