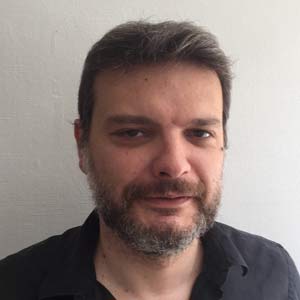 Alexandre Regeffe
Neotopy | France
Biography
Alexandre is the CTO of Neotopy. Making his way in cinema and the TV industry for almost 25 years, Alexandre has collaborated in implementing the VR missions of SYLICONE, a leading French company in drama series post production, and has supported the development of the Neotopy VR Studio.
He is also a VR effects specialist on "After Effects", which includes the whole Adobe suite. His speciality is to emphasise cinematic VR post-production workflows.
Alexandre is also referred to as a VR Evangelist, as he places high on his agenda (the mission of) sharing his passion with the largest audience possible.
All session by Alexandre Regeffe