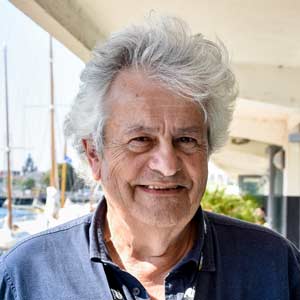 Yves Jeanneau
Asian Side of the Doc | France
Biography
Yves Jeanneau is the founder and CEO of the annual international doc marketplace events Sunny Side of the Doc (since 1989) and Asian Side of the Doc (since 2010), as well as a dozen of co-production forums in North America, South America (Latin Side of the Doc) and Europe.
He co-founded and was General Director of the French production company Les Films d'Ici from 1984 to 2000. He then became Director of documentaries of Pathé Televisions (2000-2001) before heading the Documentary Unit of France 2 (2001-2005) and producing documentaries within Telfrance Group (2006 to 2010). His producers' credits include award-winning films such as "Murder on a Sunday Morning" (Oscars®2002).
His long and rich experience of the documentary film production in the international marketplace have allowed him to establish a global professional network in factual programming.
He regularly shares his thorough knowledge of the documentary market as a trainer in different training initiatives conceived to reinforce his longtime mission of encouraging high quality international co-productions, supporting the professionalization of filmmakers and producers in China, Thailand, Brazil, Czech Republic and South Korea.
All session by Yves Jeanneau