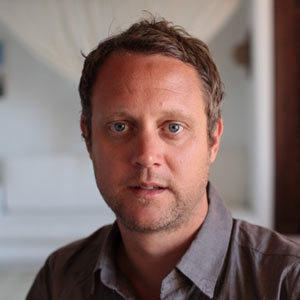 STEPHEN OLIVER
ABC - Australian Broadcasting Corporation | Australia
Biography
Company profile: The vision of the Australian Broadcasting Corporation (ABC) is to provide high quality content and services that will ensure the ABC is valued by the community as Australia's most trusted and creative media organisation.

Job Description: As Commissioning Editor, Factual, Stephen is responsible for commissioning and executive producing high quality documentaries and factual content for both television broadcast and online at ABC iview.
Strand Profile: History – Science & Knowledge – Nature & Wildlife – Current Affairs & Investigation – Creative Doc / Human Interest
Duration: From 27 to 52 minutes
Number of hours per year: 50
Main activities: Prebuy
Recent titles: "War on Waste" ; "Stargazing Live" ; "Keeping Australia Safe"
Short Bio: Stephen started his TV commissioning career at the ABC with a bang after steering his first project, the award winning "War on Waste" (2017) to achieving the highest ratings in the slot for over two years, as well as sparking a major national conversation which launched game-changing campaigns that led to two major supermarkets in Australia banning plastic bags. Before being appointed Commissioning Editor of Factual at ABC TV in October 2016, Stephen wrote and directed award-winning Factual programmes for many of the world's most prestigious broadcasters and garnered widespread critical acclaim in both Australia and the UK for his diverse slate of work, which has been characterized as "clever pleasure". Stephen's shows include the complex story of how our meat is produced in "For the Love of Meat" (2016) which follows "What's the Catch?" (2014), his previous series about Australia's seafood that launched a Senate Inquiry and campaign to change the law regarding seafood labelling. Between these two hard hitting series, Stephen wrote, directed and series produced the hit series on the history of Australian comedy "Stop Laughing, This is Serious" (2015). He also has investigative journalism experience with a stint on the ABC flagship international foreign affairs strand, "Foreign Correspondent, where he produced a one hour special on climate change titled "How to Save the World". He also wrote and directed several top rating documentaries including "Chateau Chunder: A Wine Revolution" (2012), The Secret History of Eurovision (2011) and Skippy: Australia's First Superstar (2009).