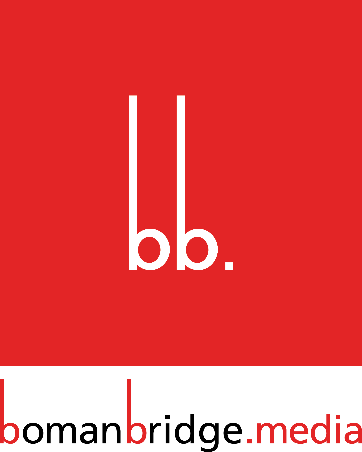 Bomanbridge Media Pte Ltd
Distributor | Singapore
Biography
Company Profile: Bomanbridge Media is a leading Singapore-based distribution agency and production company, exclusively representing renowned programming from around the world. The company's team earned a stellar reputation in the region as the go-to people to get deals done. Its diverse catalogue currently holds over thousands of hours of top quality programming consisting of Formats, Lifestyle, Factual, Drama, Kids and Educational. Serving as both brand strategist and program distributor for entry into the Asia Pacific markets, the acquisition team continually handpicks select products for multi-territory acquisition and distribution.
Following significant investment in 2014, Bomanbridge has expanded into original production and format development as well as opened offices in Korea, India and Mongolia to strengthen its Asian roots.  Bomanbridge offers compelling, ratings-driving content for the international market; presents sophisticated market solutions to build brand awareness; fosters understanding between cultures in the entertainment industry; and delivers successful revenue returns. Bomanbridge makes a complicated market profitable for its clients in the region, offering guidance and providing confidence to producers who want to enter the lucrative, emerging Asian market.
Bomanbridge's next challenge is to develop original programming that originates in Asia and is intelligently geared for international format sales.  With a young, dynamic and resourceful audience in our markets, we are in a strong position to additionally develop Trans Media programming, capturing "four-screen viewership" and monetizing on these lucrative multi-revenue streams.
Bomanbridge remains efficient and focused by keeping a structured and tightly run organization, where small is profitable and ideas are innovative, making our presence distinct and effective.
Main Genres: Science and Technology, Nature and Wildlife, Discovery & Lifestyle, Travel, History, Arts and Cultures, Human Interest, Crimes, Educations, Animations, Drama, Format.
Number of Hours Available: Bomanbridge Media has around 3000 hours, with average of 500hrs of new content per year.
Main Activities: TV Sales, VOD/SVOD Platform, Inflight, Format.
Recent Titles: Delicacy Hunter (6×30), Wild Bear Rescue S1 and 2 (24×30), World Cup Vignettes (106×2 minutes), Shamwari Untamed (13×30), World's Forgotten Army (1×60)